If you are interested in running for office, continuing reading!…
Understanding the Timeline
The clock is ticking for the 2024 election already. Even though the election is in November, the nomination petitions for the candidates are due early April, 2024. In order to be best prepared to collect the signatures needed, we are recruiting from now until October 1st, 2023.
If you decide to run, file before October 1st, 2023!
Email the Board at "run @ lpmaricopa.org" with your questions! (remove the spaces!)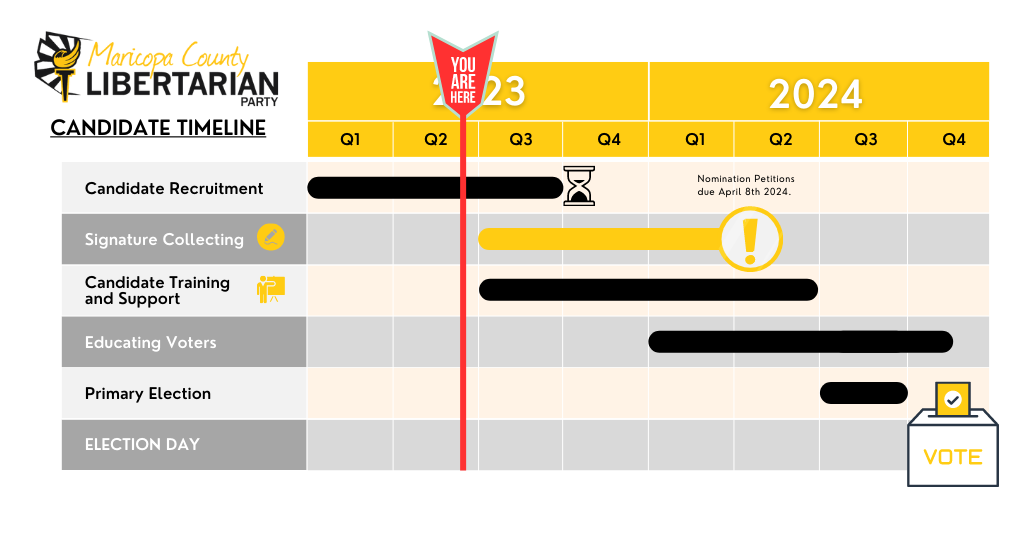 Understanding Your District
It's important to have a good grasp of your district and what offices you are eligible to run for. Use the District Locator HERE to find out what district you are in.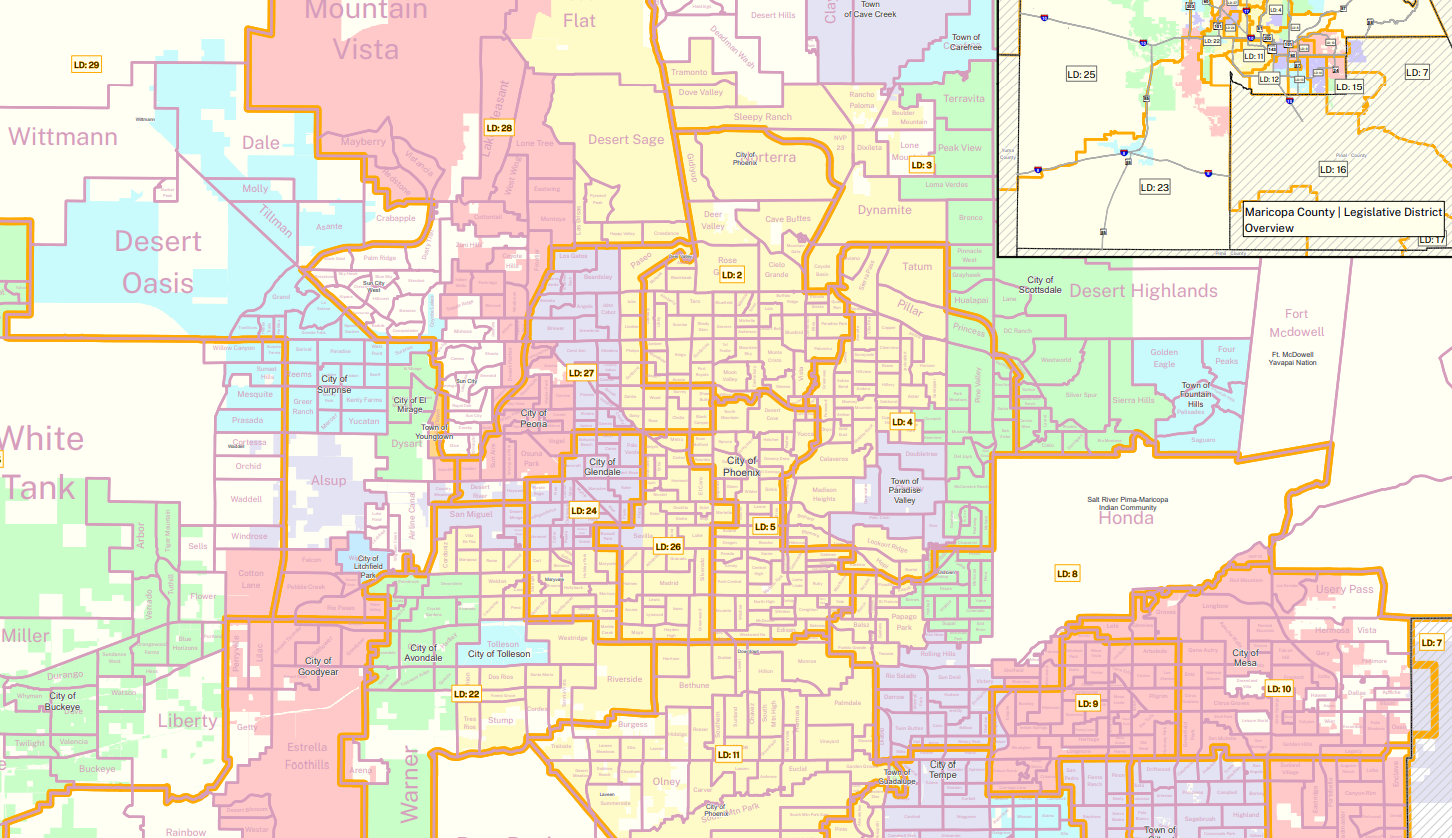 Understanding The Process
#1. Filing Paperwork
#2. Setting up Website and Getting Organized
#3 Collecting Signatures
Running for office requires effort and dedication, but the Maricopa LP is here to support you every step of the way. We'll guide you through the process of getting on the ballot, including filing paperwork, setting up a website, and getting organized. Collecting signatures is also essential, and we'll provide advice, tactics, and grit on how to gather the required support.
You won't be alone on this journey. The Maricopa County Libertarian Party is committed to supporting our candidates, offering assistance with fundraising, issue understanding, and a network of passionate volunteers. If you're ready to make a difference and bring libertarian principles to the forefront. We'll meet with you, discuss the process, and provide the necessary resources and guidance. Together, let's create a freer and more prosperous Arizona.

We Are Here To Help!
Become the voice of liberty! Partner the Maricopa County Libertarian Party today and start your journey towards making a difference for Arizona. Run for office in 2024 and let your passion for freedom lead the way!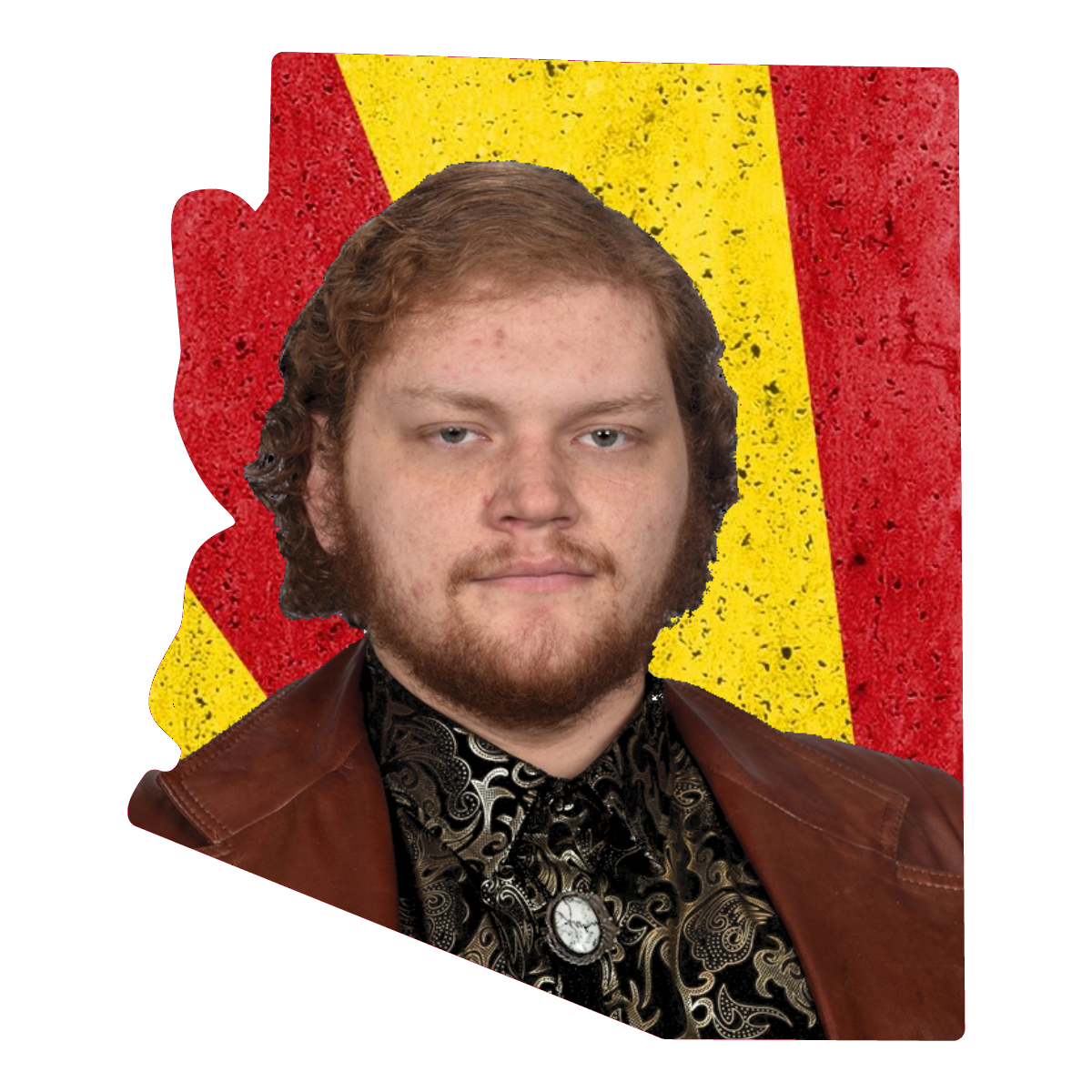 Nathan Madden
Running for State House, LD 25

Snippet from website:
"Over the last few years, it has become apparent to me that the people in control of our government do not have the citizens' best interests at heart. I intend to help change that. I am a politically active concerned citizen of our community who wants to make sure the government is kept in check and our freedom is represented."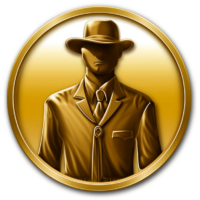 COMING SOON!
Libertarian Running for LD2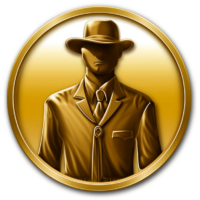 COMING SOON!
Libertarian Running for LD24