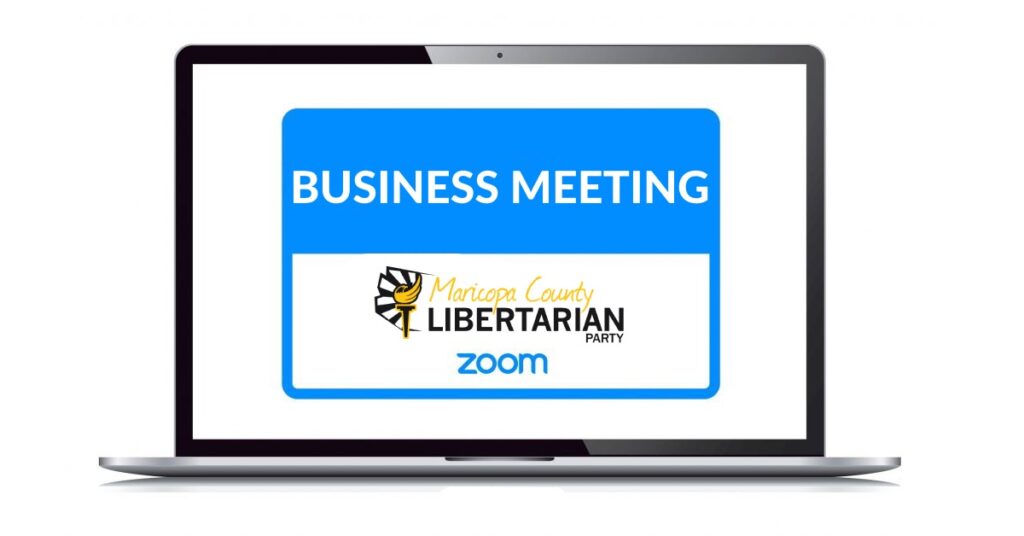 The Maricopa County Libertarian Party will hold the November 2022 Business Meeting virtually via Zoom. To access the meeting, please join the Zoom Meeting Room via the credentials below.
Topic: Nov Business Meeting
Time: Nov 9, 2022 07:30 PM Arizona
Join Zoom Meeting
https://us02web.zoom.us/j/89701181213?pwd=NStyNCt4VHNySFZPK3VZTVF5Ryt5UT09
Meeting ID: 897 0118 1213
Passcode: 251760
Please join the Meeting Room a few minutes early to allow time for technical difficulties. The Chairman will call the meeting to order by 7:05pm.
If you have ever wanted to get more involved in the local party, joining this meeting is a good place to start. For any questions, reach out to chair@lpmaricopa.org.