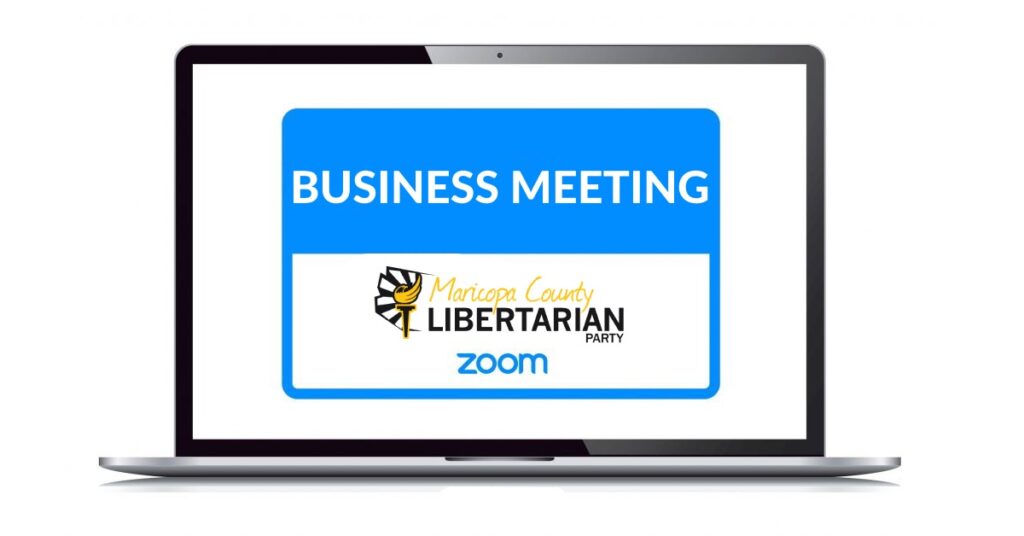 The Maricopa County Libertarian Party will hold the October Business Meeting virtually via Zoom. To access the meeting, please join the Zoom Meeting Room via the credentials below.
Zoom Meeting Room link: https://zoom.us/j/8137767560
Call-in number: +1 646 558-8656
Access code: 813 776 7560#
Please join the Meeting Room a few minutes early to allow time for technical difficulties. The Chairman will call the meeting to order at 7:00pm.
If you have ever wanted to get more involved in the local party, joining this meeting is a good place to start. For any questions, reach out to chair@lpmaricopa.org.