Special Offer for Maricopa Libertarians to SAVE $50 on AZLP Convention Tickets!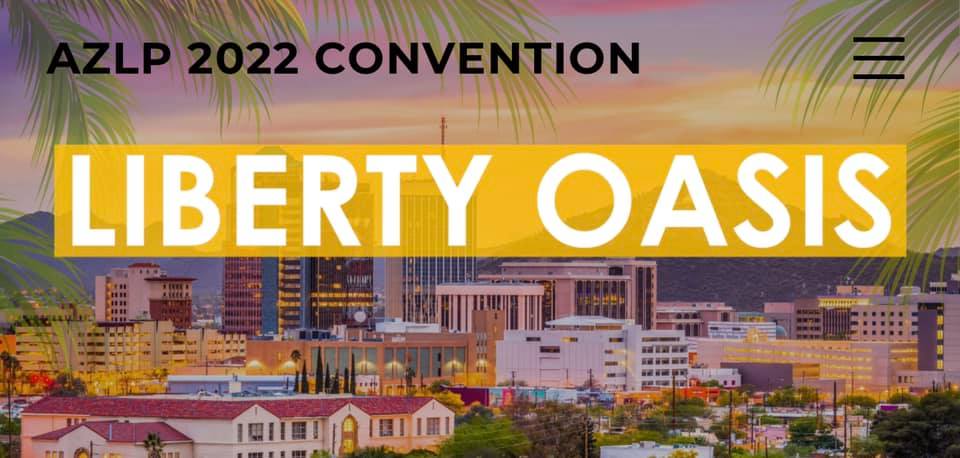 Dear Maricopa County Libertarian,
As you may be aware, the 2022 AZLP State Committee Meeting and Convention is set to be a huge blast! With special guests such as Spike Cohen, Dave Smith, and Scott Horton set to be there, along with electing delegates to the national convention in Reno, the weekend will be an impressive celebration of freedom taking place in beautiful Tucson.
To make it better, I have been given a special offer just for you.
Use promo code MARICOPA and you'll receive $50 off ticket prices to the convention. 
Here are instructions for redeeming the promo code:
Visit the official AZLP 2022 Convention website 
Click on REGISTER in the navigation menu at the top of the website
Select any of the registration types
Once on Eventbrite, select the Tickets button
In the top left corner of the Tickets page, select "Enter promo code" and enter MARICOPA. Discounted ticket prices will appear and become available for selection.
This convention is set be bigger than the ones that have happened in the past. I hope to see you all there as we come together to handle the business of the party, elect the Arizona Delegation to the national convention, and enjoy the company of local and prominent lovers of liberty.
Our time is now, Libertarians.
In Liberty,
Brandon Slayton
Chair, LP Maricopa